About Our Recycling Services
Colorado Lighting, Inc. is committed to offering our customers the most updated information and services on lamp recycling, the disposal of ballasts, and other hazardous waste. We understand the importance of preserving the environment and minimizing our carbon footprint and are dedicated to helping our customers find the best energy solutions. Our team of experts can help you create a custom recycling program tailored to your company's specific lighting needs. For a personalized review of our comprehensive recycling programs in Colorado, please contact our office.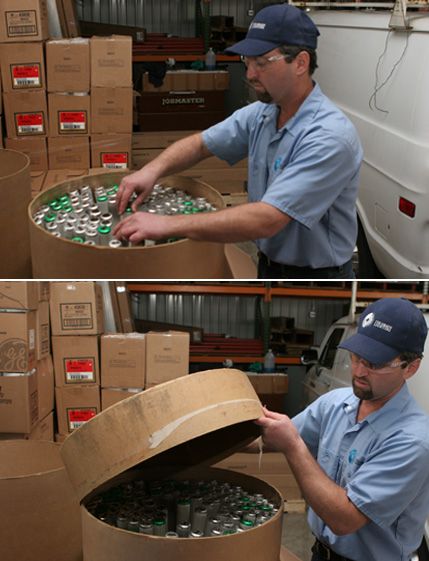 Listed below are links to the Colorado Department of Public Health and Environment, Hazardous Materials and Waste Management Division, the Environmental Protection Agency (EPA), and other recycling-related sites. If you have any questions, please contact our electrical contractors for more information on our lighting and electrical recycling program.
Our Denver commercial lighting company is dedicated to creating the most sustainable and eco-friendly practices for businesses in Colorado and across the surrounding states. Contact us today to learn more about our responsible industrial lighting solutions.
SAVE MONEY AND ENERGY
At CLI, we are always looking for ways to help our clients. If you're looking for ways to increase your bottom line, we might be able to help. Whether you're in need of lighting or electrical maintenance, an energy use audit or electrical signage, use our form here and we'll contact you shortly. We look forward to serving you!