Indoor Lighting Services and Maintenance
CLI is proud to be your industrial lighting expert in the Denver area, serving businesses of all types with the best lighting and energy solutions since 1977. Our electrical department is here and ready to provide the best industrial lighting fixtures for all types of applications. We also provide comprehensive and cost-effective maintenance measures to provide the best results for your investment. CLI is proud to make a difference for companies in need, delivering interior lighting services that aim to be dynamic, aesthetically pleasing, and sustainable.
Hiring an experienced team of electrical contractors for all of your commercial lighting needs can prove to be very beneficial, especially if your building's versatile requires dynamic support to deliver a safe and effective outcome. Colorado Lighting has the tools and training for a variety of needs. Our interior lighting experts work to deliver quality outcomes for your business with two key approaches: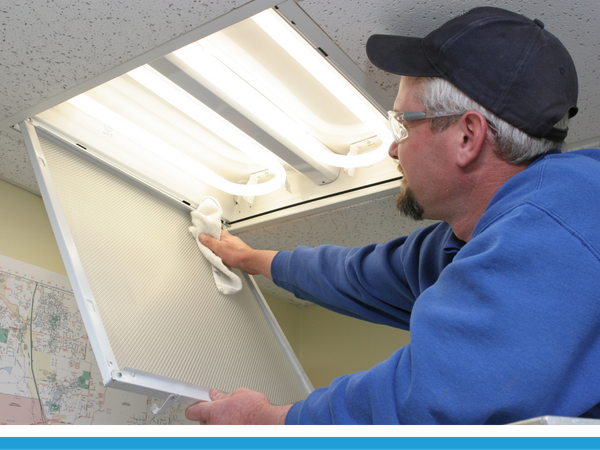 Lighting Maintenance
Properly illuminating your workspace can provide a plethora of advantages in terms of employee comfort and productivity. It pays to develop the best plan for all of your design needs, as ineffective solutions can often prove costly. CLI is here to do more than provide interior lighting to keep your business lit, we also work to:
Improve Functionality – Motion-sensing technology, dimmer switches, and other lighting solutions can help to make the illumination in your building more user-friendly.
Enhance Efficiency – These same devices reduce wasteful activities such as lighting empty rooms and corridors. The result is more efficiency for your fixtures, reducing lifetime demand intensity in the process. This results in better product longevity.
Minimize Breakdowns – Even minor mishaps in industrial lighting can result in costly repairs or even dangerous situations. Our lighting and electrical contractors will provide the right products for the job, creating an optimal load to keep your fixtures running for a long time.
Reduce Costs – All of our commercial lighting services serve to create the best outcome for your employees, guests, the environment, and your bottom line. From efficient bathroom lighting to replacing magnetic ballasts with electronic ballasts, your facility may benefit from a range of products.
Colorado Lighting is here to provide the design, installation, and maintenance of your interior lighting system. Our lighting experts will work to develop an approach that improves or replaces your current lighting fixtures, creating the best balance of lighting to help your people thrive.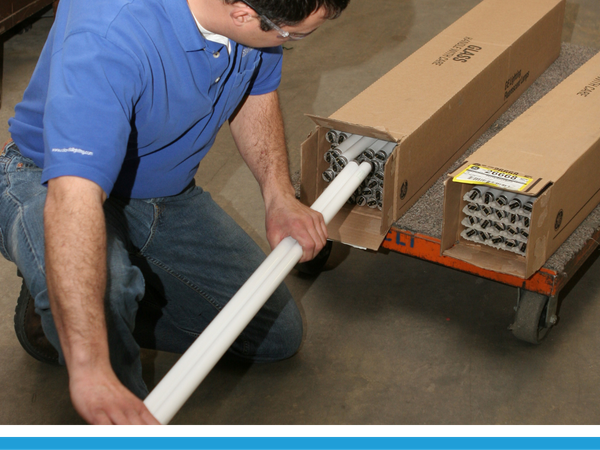 INTERIOR LIGHTING SERVICES
Commercial lighting maintenance is no small project, especially for facilities with complex interior lighting needs. Replacing the industrial light bulbs in the Denver Museum of Nature and Science is far more intensive than replacing an ordinary incandescent bulb in your hallway!
Different types of lighting require differing maintenance routines, making it essential for your business to find a local lighting company that can provide the expertise to match the complexities of industrial lighting fixtures. Our team can work with you to create a maintenance routine for your facility that includes:
Inspections. Our lighting experts will tour your facility to check every component for any signs of damage or fraying. It's important to keep your electrical system safe and intact year-round, which is where our team can help.
Repairs. Commercial lighting can go through a lot of wear and tear, making it beneficial to make minor repairs or implement enhancements for the upcoming year.
Replacements. Our team will provide light bulb replacement services that strive to be both safe and minimally invasive. CLI strives to work quickly to keep any lighting disruptions to a minimum.
Disposal. CLI will recycle and dispose of all of your old bulbs and fixtures in a responsible manner.
Emergency services. If something breaks, it's important to have a trusted team on hand to make effective repairs and restore normal operations. From hospitals to mobile phone stores, proper lighting is vital!
Every property is unique, making it advantageous for your facility to invest in interior lighting services from a trusted electrical company. Colorado Lighting is proud to provide comprehensive lighting solutions for businesses of all sizes. We rely on decades of experience and the best training, products, and services to meet your company's expectations. Contact us today or fill out the form below to learn more about our lighting services!
SAVE MONEY AND ENERGY
At CLI, we are always looking for ways to help our clients. If you're looking for ways to increase your bottom line, we might be able to help. Whether you're in need of lighting or electrical maintenance, an energy use audit or electrical signage, use our form here and we'll contact you shortly. We look forward to serving you!