Sign Installation and Repair

About Our Sign Installation & Repair Services
Professional sign installation services provide the best quality and peace of mind for your business, delivering long-term results that make a difference. Our local sign company is equipped with experienced electrical contractors with the training and equipment to accomplish the job safely and effectively. Our dedication to providing Colorado with the best energy solutions ensures that everything will be done right and according to state and local codes.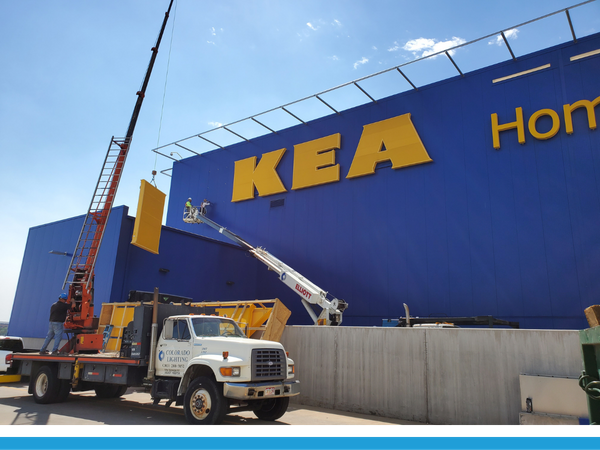 Our Denver lighting company will work with you every step of the way to deliver an outcome that will surely meet your high expectations. From medical facilities to hotels and more, sign installation needs might vary widely in scope and demand. It falls on you to find a trusted team that can deliver versatile energy services to ensure your building's signs are in place, balanced, and safe for everyone.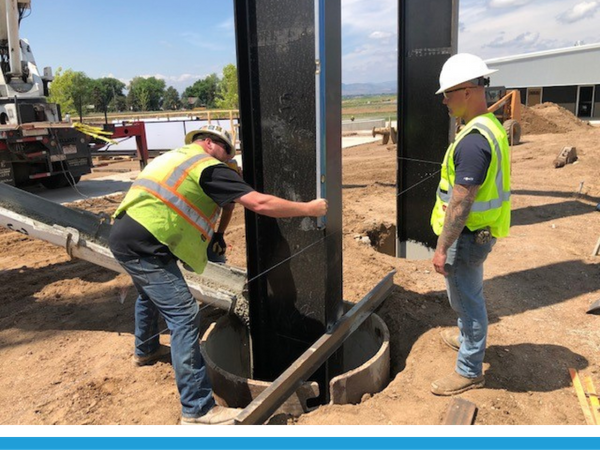 Our Sign Installation and Repair Services Include:
Installation and Removal. The process of sign installation or removal is a crucial point when it comes to safety. Our lighting contractors will work hard to get the job done quickly and accurately to minimize your company's downtime while delivering quality visual improvements to boost your business.
Sign and Neon Maintenance. In business, it is all about appearances, and Colorado Lighting is here to make sure your company's brand is represented properly at all times. Our sign company works to be responsive and comprehensive in our approach, taking every measure needed to keep your sign looking brand-new for years to come. We also provide comprehensive care for your neon signs to keep your business front bright for the long term.
Large Banner Installation and Removal. Beyond permanent fixtures, we can also work with you to hang and balance large banners for any activity or event. We'll also remove large banners in a safe and efficient manner.
Design & Manufacturing Custom Signs The CLI sign department, where creativity meets precision. Our dedicated team of skilled designers and craftsmen collaborates closely with clients to transform their visions into stunning visual realities. Whether it's an eye-catching storefront sign, an engaging indoor display, or a dynamic outdoor billboard, we specialize in tailoring each sign to perfectly match your brand identity and messaging. From concept sketch to final installation, our state-of-the-art employees ensure the highest quality, utilizing advanced materials and cutting-edge techniques. We take pride in delivering not just signs, but impactful experiences that leave a lasting impression on your target audience. Your business deserves to stand out, and that's exactly what we achieve through our innovative designs and impeccable manufacturing expertise.
Please go to our gallery page to see our electrical contractors in action or contact us today to see how we can help you! Colorado Lighting is proud to be among Denver's most qualified energy solution providers.
SAVE MONEY AND ENERGY
At CLI, we are always looking for ways to help our clients. If you're looking for ways to increase your bottom line, we might be able to help. Whether you're in need of lighting or electrical maintenance, an energy use audit or electrical signage, use our form here and we'll contact you shortly. We look forward to serving you!