About Our Exterior Lighting Services
Since 1977, Colorado Lighting has served as your trusted electrical contractors for a wide range of commercial lighting needs in Denver and along the Front Range and the South West Region. We understand the essential value that exterior lighting provides for businesses of all sizes, enhancing safety for patrons and employees after sunset, while discouraging criminal activities when nobody is around after hours. Our company has the experience and the expertise needed to provide comprehensive lighting solutions for your company, delivering cost-effective services that are meant to provide long-term sustainability.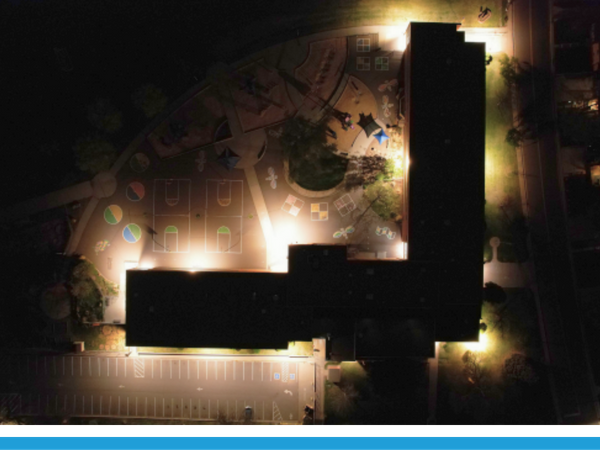 Exterior Lighting Services
Industrial Lighting Installation – Our staff can design, order, and install any light fixture your property's exterior needs. Complex or large installation services can be handled by our experienced team.
Lighting Control Measures – Modern lighting solutions rely on human control for the most efficiency, saving you money while reducing energy consumption. Motion sensors, timers, and other industrial lighting products can help cut costs. We'll also work to optimize your exterior lighting, eliminating unneeded illumination where possible.
Security Assessments – Much of the value derived from your building's exterior lighting comes from how safe and secure the place is via illumination. We can help to brighten your exterior lighting scheme, providing light in needed places while minimizing it elsewhere to avoid blinding passers-by.
Ongoing Upgrades – Businesses are always growing, and our lighting department is here to help through every stage of development. Our design experts can help you to create a plan that seamlessly scales up to integrate more exterior lighting fixtures.
Integrating Landscape Elements – While we aren't your experts for landscaping features, CLI is here to deliver effective solutions that work dynamically with any outdoor elements that need attention, including walkways, areas of interest, and more.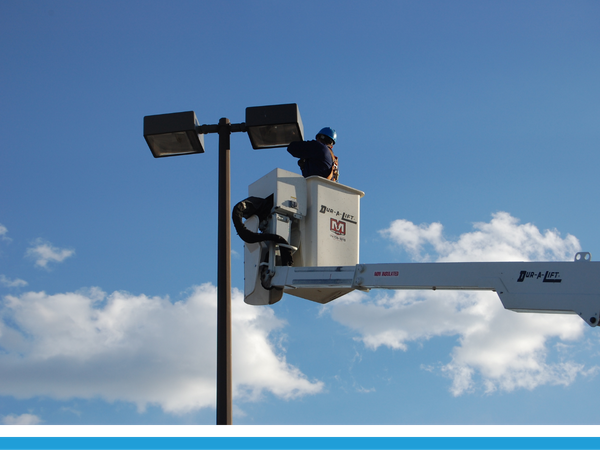 ONGOING MAINTENANCE
Exterior lighting is subjected to a lot of environmental effects throughout the year, making maintenance protocols, advantageous for Colorado businesses.
Replacing bulbs – Something as mundane as a light bulb can result in big problems when it comes to the quality of your business' appearance. Our team can provide routine inspections and offer replacement options when needed.
Fixing fixtures – Our Mile High weather is random to say the least, bringing high winds, hail, and more to your business. Our lighting contractors will work to repair, replace, or re-align any fixtures in need of service.
Balancing lighting demands – Different changes to your exterior lighting or the property surrounding it may result in the need for fixture changes. Light pollution is common across many commercial landscapes, making it important for you to balance your lighting in a responsible and cost-effective manner. We will suggest improvements to avoid blinding neighbors, washing out landscape details, and so on.
Colorado Lighting is here to provide comprehensive support for all of your exterior lighting needs. We will arrive with all of the equipment needed to create long-lasting and cost-effective solutions for your business that optimize outdoor safety and security.
Call us today or fill out the form below to learn more about our industrial lighting services and to schedule your consultation!
SAVE MONEY AND ENERGY
At CLI, we are always looking for ways to help our clients. If you're looking for ways to increase your bottom line, we might be able to help. Whether you're in need of lighting or electrical maintenance, an energy use audit or electrical signage, use our form here and we'll contact you shortly. We look forward to serving you!