About Our Lighting Energy Audits
Modern businesses are about efficiency. If your operation is suffering from high energy costs, it could prove very advantageous to seek out professional audit services to measure your current system's efficiency. Since 1977, CLI has been helping in this endeavor, creating personalized strategies with professional lighting services to help businesses make the most of their facilities.
Before you call us to learn more about our lighting energy audits, be sure to catch up on a few benefits below.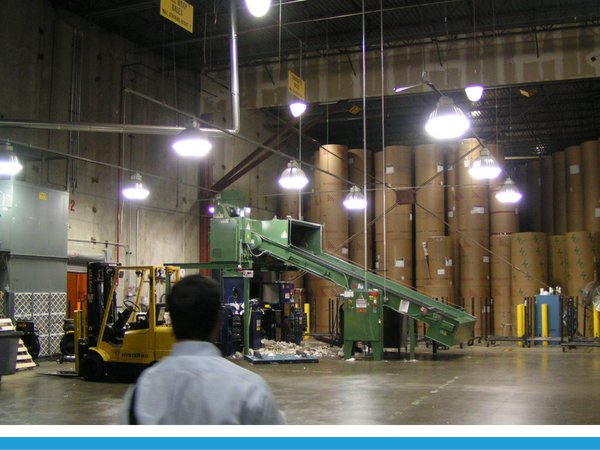 THE BENEFITS OF OUR ENERGY AUDITS
Working with our lighting company can provide your business with a number of key advantages when it comes to performing comprehensive energy audits. By completing a comprehensive inspection, CLI's energy solution experts can work to measure how well your building handles its energy demands. Our energy audits can expand beyond your industrial lighting elements, but keep in mind that facility lights make up nearly half of your building's energy costs! Our industrial lighting team will work to develop a personalized plan that addresses your facility's unique needs to provide a number of advantages, including:
Better control. Timers, sensors, and dimmer switches may all sound unimportant in the grand scheme, but these control strategies can go a long way in minimizing waste and over-illumination.
Improved comfort. The happiness and productivity of your team depends heavily on the ambient lighting supplied, so be sure that your employees and guests are happy with their environment. Our audits can look at everything from the brightness of your commercial lighting fixtures to the heat produced by these lights to offer complete quality in establishing comfort.
Updated components. One of the biggest causes behind energy waste is the use of old, outdated lighting fixtures. CLI is proud to be your trusted Denver lighting company, providing effective solutions that enhance operations and provide long-term results.
Streamline operations. Every business is different, with some businesses suffering from inefficient services at an operational level. Our lighting contractors will look for chances to enhance lighting efficiency, drastically cutting down energy costs.
Greener outcomes. Going green is important in today's society, placing the responsibility on businesses of all sizes to put in an eco-friendly effort. Our energy solutions may help to enhance your image in the community.
Sustainable cost savings. Ultimately, all of our energy audit services help to create sustainable solutions that help the environment and your business.
Lighting audits can also be useful when making updates after changes within the facility. Our energy experts will check the balance of your electrical demands to ensure your building's demands are met in a balanced and efficient manner.
REDUCING WASTE
Our lighting energy audits are done to take a closer look at your facility's energy usage through industrial lighting fixtures to provide enhancements and upgrades when needed. Colorado Lighting is proud to provide the best energy services to Denver businesses, and our audits serve to provide beneficial information that can enhance your business for the long term while helping the environment in the process.
If you think your Colorado business is in need of a lighting audit, be sure to contact the CLI team for assistance.
SAVE MONEY AND ENERGY
At CLI, we are always looking for ways to help our clients. If you're looking for ways to increase your bottom line, we might be able to help. Whether you're in need of lighting or electrical maintenance, an energy use audit or electrical signage, use our form here and we'll contact you shortly. We look forward to serving you!