TESTIMONIALS
What customers are saying about CLI...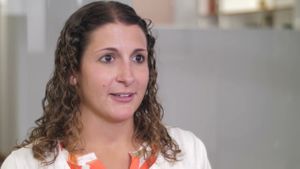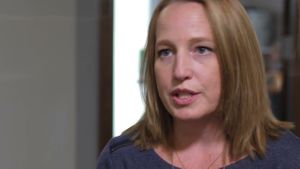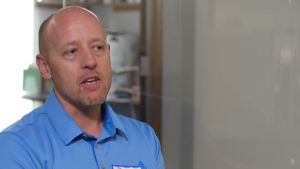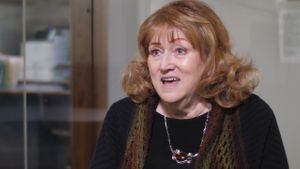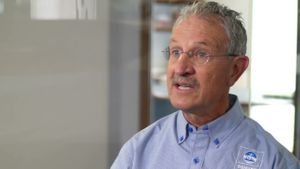 ENVIRONMENTAL LEADERSHIP THROUGH ENERGY SUSTAINABILITY
Colorado Lighting, Inc. knows that you need proper illumination to keep your productivity up and your business running. Commercial and industrial lighting systems are complex and integrated networks are important to your productivity and daily business needs. Keep your illumination and your workday functioning to the highest degree with these tips and FAQs.
MAINTENANCE TIPS
Proper maintenance can keep your commercial lighting system working better for longer, saving you money and headaches. Find out more about the best ways to keep your industrial lighting system properly maintained below!
GROUP RELAMPING
A group relamping program with CLI can keep your lighting system producing the optimal illumination output while giving you an economically beneficial way to maintain your system. Contact our electrical company to find out more about this service!
WHAT ARE YOUR HOURS OF OPERATION?
8am to 5 PM Monday through Friday.
IS THERE AN AFTER-HOURS EMERGENCY SERVICE?
There is a person on call 24 hours a day for emergency purposes. CALL: 303-288-3152 to reach us in an emergency.
WHAT IS CONSIDERED HAZARDOUS WASTE?
Colorado Lighting, Inc. is committed to providing our customers with the latest rules and regulations for lamp and ballast disposal on a state as well as federal level. Please refer to our Recycling information for more details for your ballast and lamp recycling needs.
WHAT DOES IT MEAN WHEN LIGHTS GO OFF AND ON?
When a light is flickering or going off and on, it is called cycling, which means that the lamp is at the end of its life and is drawing too much current. The ballast senses this and shuts the lamp off for a short amount of time. These abnormal currents will cause ballast heating and thereby reduce ballast life.
WHAT IS LIGHTING MAINTENANCE?
Lighting maintenance means action to recover light loss due to the following:
Lamp lumen depreciation
Dirt accumulation on lamps and luminaries
Lamp burnouts
Luminaire surface deterioration
Room surface dirt accumulation
HOW DO YOU PLAN A LIGHTING MAINTENANCE PROGRAM?
The most effective method of consistently maintaining illuminance and lighting quality at the lowest operating and maintenance cost is through a planned program. Planned lighting maintenance entails group relamping, cleaning lamps and luminaries, and replacing defective or broken components on a scheduled basis. For more detailed information on these energy services.
WHAT IS A RETROFIT?
A retrofit of lighting upgrade is when both ballasts and lamps are replaced. The advantage of this lighting design upgrade is that the new ballasts and lamps would be more high-tech than what is already in place, delivering more light for less energy consumption. This simple energy solution can create big benefits for your business.
WHAT IS A RELAMP?
Group relamping entails replacing all of the lamps in a system together after a fixed interval, called the economic group relamping interval. Group relamping should take place at approximately 70% to 80% of rated lamp life.
WHAT IS THE TCLP TEST AND WHAT DOES IT MEASURE?
TCLP is one of the Federal EPA test methods that facilities use to characterize their waste as either hazardous or non-hazardous for the purpose of disposal. TCLP is an acronym for Toxicity Characteristic Leaching Procedure. It is performed by environmental testing labs. The TCLP test does not measure total mercury content, rather, it measures the amount of mercury that is expected to seep or leach into groundwater if a waste is landfill disposed. In the TCLP test, lamps are crushed into small pieces and mixed with an acidic solution. The acidic solution is then filtered from the lamp pieces. If less that 0.2 mg of mercury are found per liter of acidic test solution, the waste is characterized as non-hazardous waste under federal law. In most states, there are no special disposal requirements for non-hazardous waste lamps. Our electrical contractors have the knowledge to provide sustainable solutions for your Colorado company.
WHY DO FLUORESCENT LIGHTS CONTAIN MERCURY?
Mercury is used to generate light in all fluorescent lamps. When an electric current passes through mercury vapor, the mercury emits ultraviolet energy. When this ultraviolet energy passes through the phosphor coating, it produces light very efficiently. Today, there are no known energy–efficient substitutes for mercury in fluorescent lamps. As the lamp operates, the mercury is slowly absorbed by the various internal parts of the lamp. Because mercury is consumed during operation, a certain amount of mercury is necessary to achieve a long lamp life. The significantly reduced amount of mercury in Ecolux lamps is designed to optimize the balance between long lamp life and environmental concerns.
HOW HIGH DO YOUR BUCKET TRUCKS REACH?
We have several bucket trucks including trucks that reach up to a height of 100 feet. Our trained electrical contractors can provide extensive sign installation services to accompany our modern energy solutions.
ARE YOU CURRENTLY HIRING?
We are always looking for hard–working and dependable applicants for our team and we have positions ranging from electricians and lighting technicians to interoffice personnel. If you are interested in receiving a listing of current job openings, please email us. We are always accepting applications. Also, please refer to our Employment Opportunities page for more information about our lighting company and the Denver area.
If you have questions or concerns, feel free to reach out to Colorado Lighting anytime for reliable and honest support. Contact us now to learn more about our advanced industrial lighting services!
SAVE MONEY AND ENERGY
At CLI, we are always looking for ways to help our clients. If you're looking for ways to increase your bottom line, we might be able to help. Whether you're in need of lighting or electrical maintenance, an energy use audit or electrical signage, use our form here and we'll contact you shortly. We look forward to serving you!